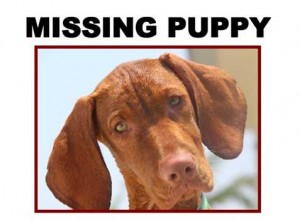 In the past week how many letter-size papers have you seen stapled to telephone poles that read "Lost Dog" or "Lost Cat?" Chances are you've seen them but aside from that the details of actually what was on the page has probably slipped your mind. Don't feel bad as it doesn't mean you don't care about animals. What's happened is that you had a case of "Inattentional Blindness."
Inattentional blindness is defined as the inability to perceive things that are in plain sight. Where else have we experienced inattential blindness? For one, inattentional blindness is used by magicians in the presentation of "magic shows" in the performance of some tricks by focusing the audience attention on something other than what the illusionist is trying to accomplish. Magicians call this "misdirection." Another example is the pictures of the lost children on the milk cartons. Studies have been shown that people have walked right by children on the street that they've seen a half-hour earlier pictured on the back of a milk carton. So if we've lost a pet, and we're told to post flyers on poles at intersections, then what good is it if people don't see them? The solution is to understand how people are actually "wired." Unless someone is paying attention to something, they won't "see" or notice it. If a person is concentrating on driving, looking at a signal light, or is talking on a cell phone, they are just not going to notice a lost pet poster and they won't receive the information posted. Research suggests that the absence of expectation, such as the expectation for seeing a lost pet poster, may be sufficient conditions for a state of inattention. When a lost pet poster falls outside the area to something that's significant to the driver then it will likely not be noticed.
So if the driver is not an animal lover then the poster won't be noticed. Animal lovers are more likely to notice lost pet posters. How can owners of lost pets get around this issue of inattentional blindness? How is it best to get the attention of everyone and not just lovers of pets? Color is one way. Fluorescent posters are more likely to be noticed during periods of inattention. Colorful posters scream for attention! It's the same reason hunters and road crews wear loud orange clothing. Size is another way. If a driver is focusing on reading a street sign or looking at a signal light, it's very unlikely they'll notice a lost pet poster unless it's bright and BIG. The goal is to create a large, multi-element display covering a large area which will capture attention and capture attention immediately. Size matters and lost pet poster boards should be both fluorescent and they should be large. So giant, fluorescent lost pet posters are going to be noticed if they are placed near signal lights at intersections where drivers are already focusing their attention. Capturing attention in this way gets circumvents inattentional blindness and increases the probability that the lost pet will be reunited with his/her family.