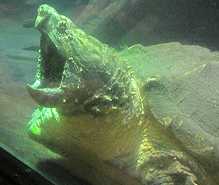 Probability of detection (POD) is the chance that the missing animal could be detected by searchers if it was indeed within the search area. Searchers should not focus on looking for the missing animal, but rather they should look for clues such as physical evidence. This will ensure that any evidence is not missed during the search for a missing animal. There are various factors that will raise or lower a POD.
These factors include the size of the search are, rugged terrain vs. flat ground, and heavy brush vs. groomed lawns. In traditional search and rescue when searching for missing persons, an average grid search team (which is when searchers space out in a line and conduct a systematic sweep of an area) takes 3.5 hours to cover one mile. Under these conditions, the POD is: 90% if the searchers are spaced 20 feet apart 70% if the searchers are spaced 60 feet apart 50% if the searchers are spaced 100 feet apart In a grid search, the more space allowed between the searchers, the higher the probability that the searchers will NOT be able to find what they're looking for, and so the POD will be low. In relation to missing animal searches, the POD will be dictated by the specific behavior of the animal being sought, the accessibility of the search area, and the resources available.
A POD is used for missing animals where an area search is conducted. This is mot often conducted on animals such as cats, reptiles, and ferrets which are often found within a close proximity of the "place last seen." For animals that are likely to travel, such as dogs, birds, and horses, other search methods would be used.